WHEN YOU CHOOSE JOGALITE YOU CHOSE:
American manufacturing! All of our products are proudly made in the U.S.A.
A female owned enterprise as well as a Veteran owned enterprise!
A small business in an economic disadvantaged zone: Based in Silver lake, NH, Jogalite is a pivotal player in the local economy.
A history of quality for over 40 years: Since 1977, Jogalite has been an industry leader in high visibility products for sport, industry and the military.
Shop now
America's Premier Reflective Safety and Sports Gear
At JOGALITE, form follows function – and the function of our products is to save lives through enhanced visibility. We take special care in every aspect of design, fit and manufacture of every JOGALITE product, and we stand behind each one – because we know your safety depends on it.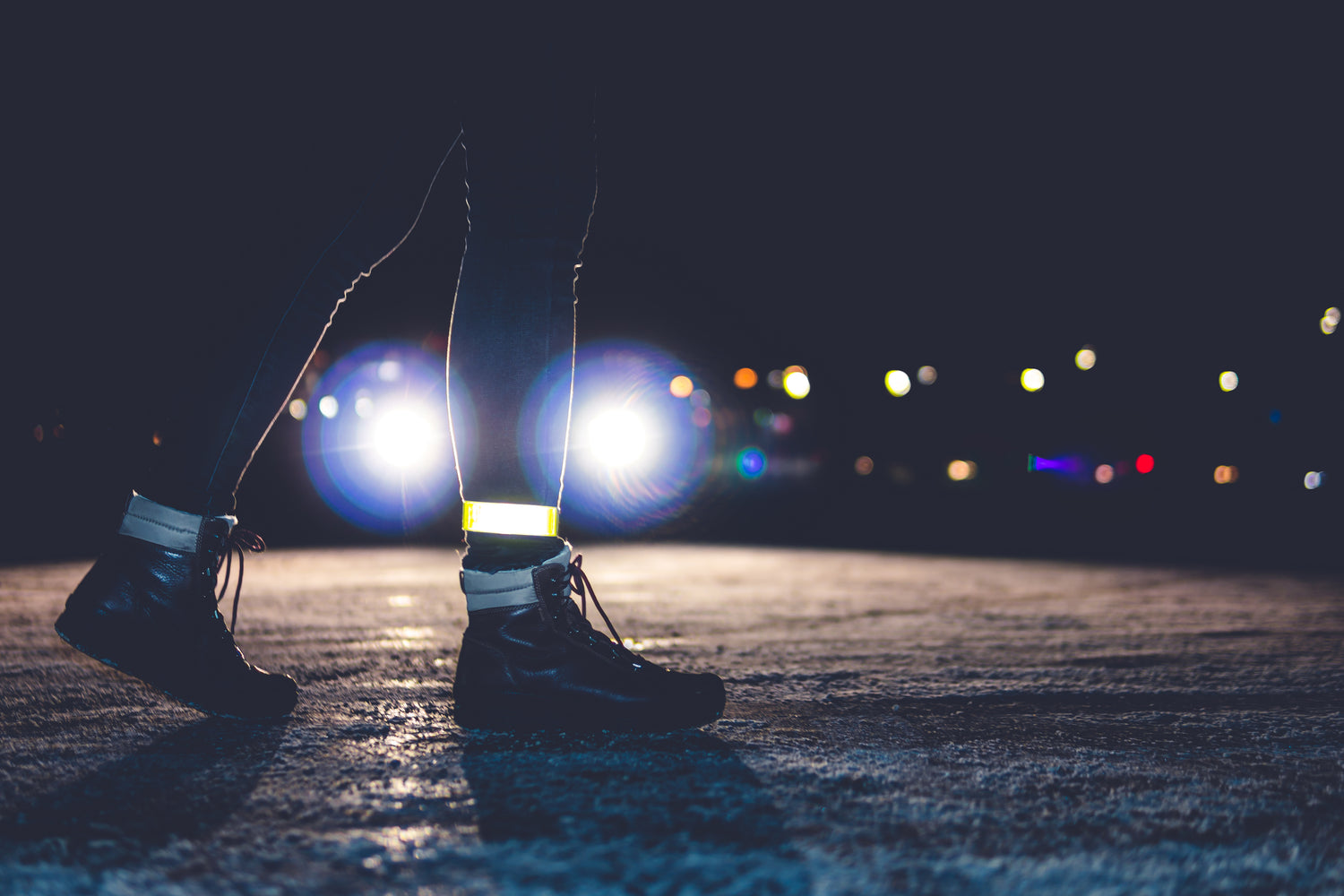 Safety In Technology
JOGALITE uses Orafol® Retroreflective Technology on most of its products.
Orafol offers superior abrasion resistance, excellent washability, Reflects color in night AND day, and is Reflective in virtually any weather. Even reflective when wet with 800-100ft of visibility!
How Orafol works:
One square inch of Orafol contains a complex array of 47,000 cube corner prisms. Each prism returns light back across the entire light spectrum to include IR and UV light.
Click Here for More Info
Check Out Some of Our Best Sellers
Product Reviews!
vets2008 Review provided by REI

I've used these for years now, & tested many others. Jogalite especially worn on your ankles gives trailing motorists a light show that's hard to beat. I strongly recommend the silver ones, they seem to have more brilliance. Wear one on each ankle to maximize the up/down effectiveness. They make great gifts to people you love who are out at night doing anything. Put 2 together and put on your dogs neck. 

View Product Here!

Big, bright and noticeable. Just the thing for safe riding.

I ride with oodles of reflective bits on my main commuter, yet still have drivers oblivious to me. In order to rectify my wool jerseys that do not have reflective trim, I decided to give this highly rated, US made symbol a go. The reflector comes with a quick release buckle and strap that wraps around your middle. Can be strapped elsewhere, but that's where I use it. I'm comfortable looking like a bike nerd if it let's me see my children get older.

View Product Here!

Great For Being Seen at Night!

Great for running because this belt is highly reflective and really lightweight. The size adjustment stays in place. Once snugged, the belt stays in place and does not bounce around. I use a red belt for daytime visibility and a yellow belt for nighttime visibility both running and bicycling.

View Product Here!